Enable port forwarding for the Netgear R6300v2
The following guide is intended for the latest official firmware (R6300v2-V1.0.4.6_10.0.76.zip) which you can download from here.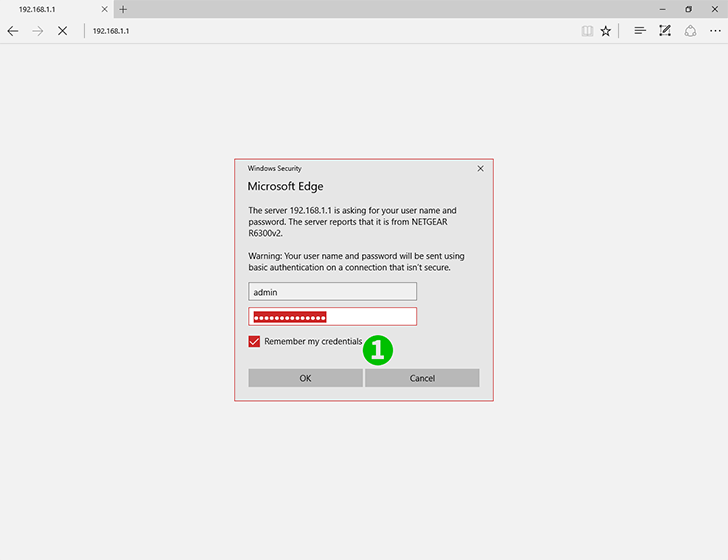 1 Sign in your router's web portal (www.routerlogin.net, or 192.168.1.1) with your username and password. Default username is admin, and default password is password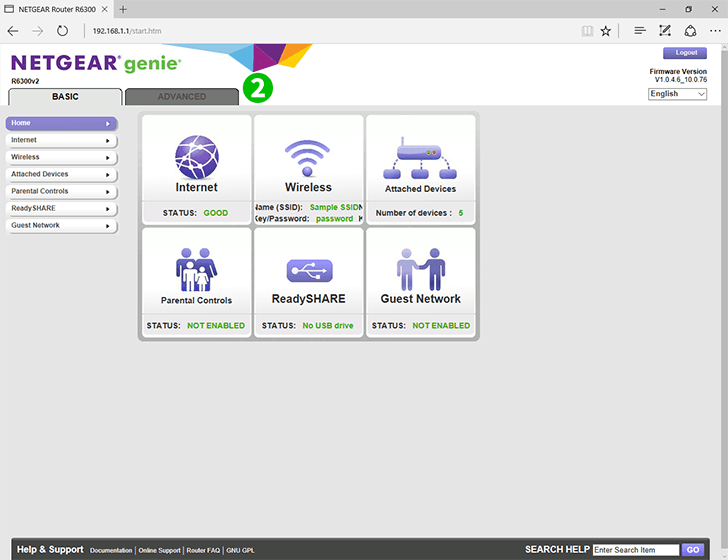 2 Click "ADVANCED" tab on the top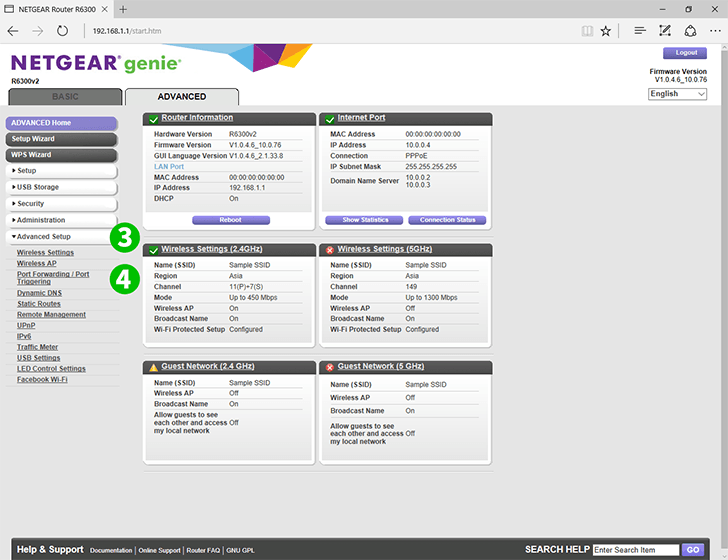 3 Click "Advanced Setup" folder on the left panel
4 Click "Port Forwarding / Port Triggering" item in the folder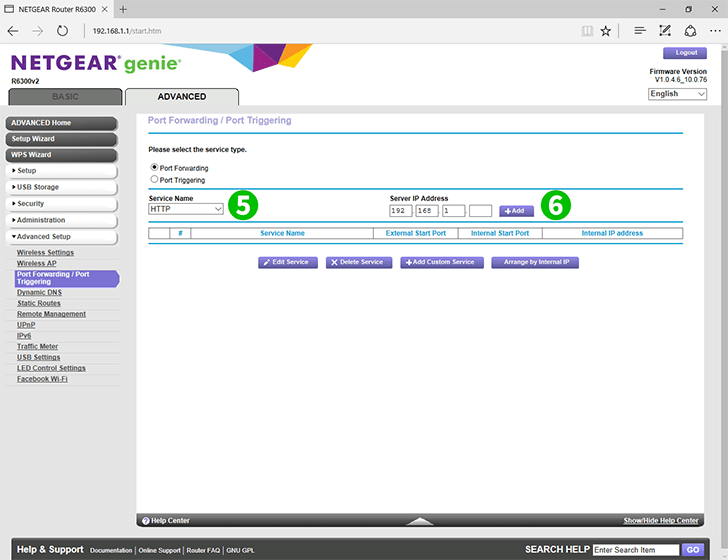 5 From the selection box, select "HTTP"
6 Enter the IP address of your computer cFos Personal Net is running on in the "Server IP Address" field, then click "+ Add" button
Port forwarding is now configured for your computer!