Enable port forwarding for the Linksys WRT1900ACS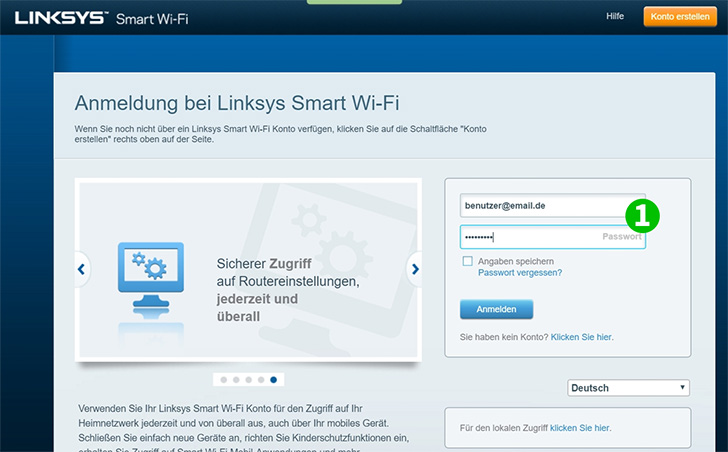 1 Log into the router by Smart WiFi or your web browser using your email and password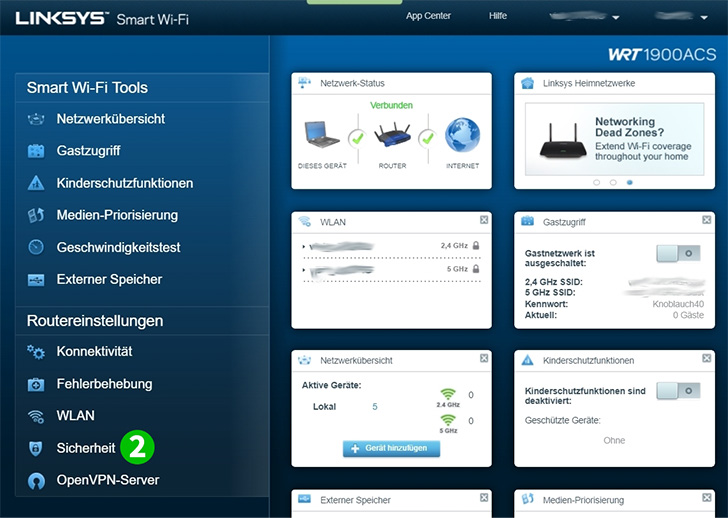 2 Under "Router settings" select "Security"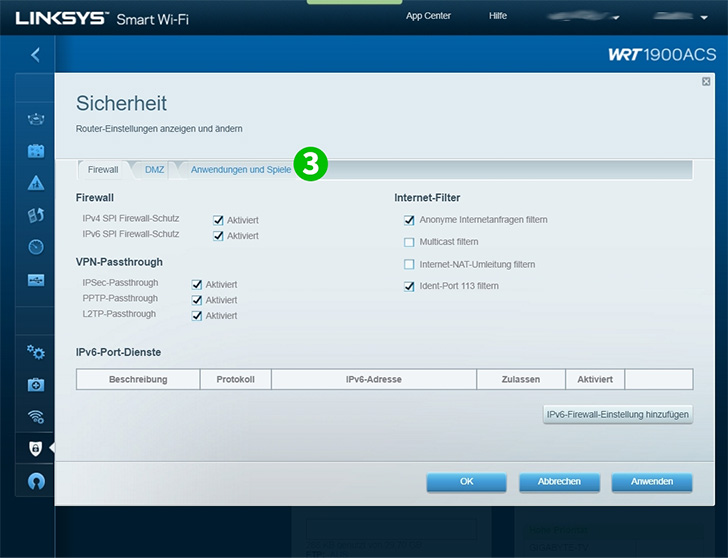 3 Inside the "Security" window click on "Applications & Gaming"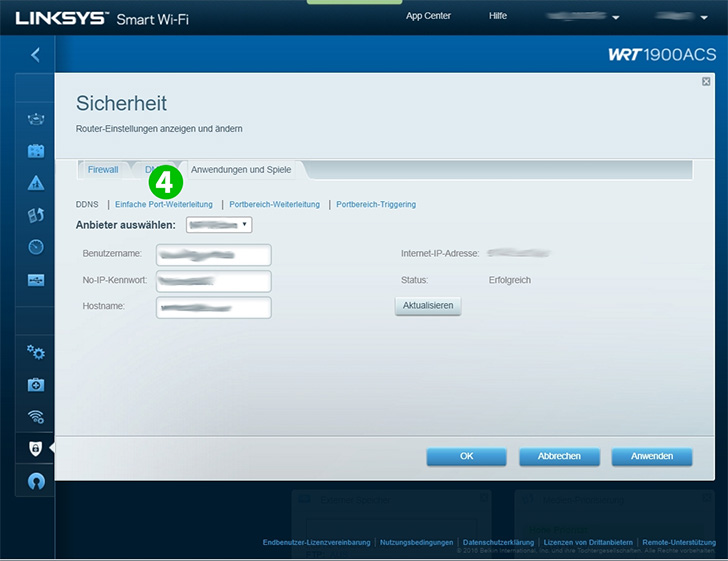 4 Select the sub menu "Single Port Forwarding"
5 Click on "New single port forwarding"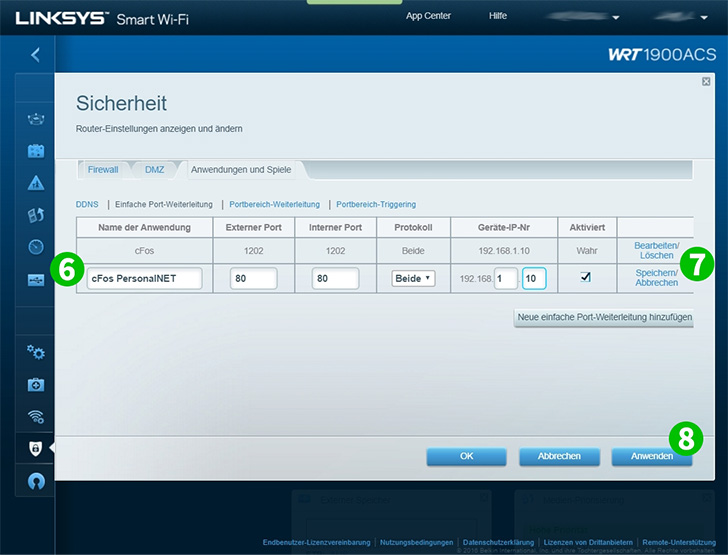 6 Inside the new line give the entry a name, enter 80 for "Internal Port" and "External Port". Choose "Both" for "Protocol" and enter the IP address of the computer cFos Personal Net is running on into the field "To IP Address". Now select the "Enabled" checkbox on the right to enable the forwarding
7 Click on "Save Settings"
8 Click on "Apply"
Port forwarding is now configured for your computer!