Enable port forwarding for the TP-LINK TL-WR1043ND
These instructions are meant for the latest firmware of the TL-WR-1043ND, but should be valid for prior versions, too. The firmware version TL-WR1043ND_V1_140319 can be downloaded here.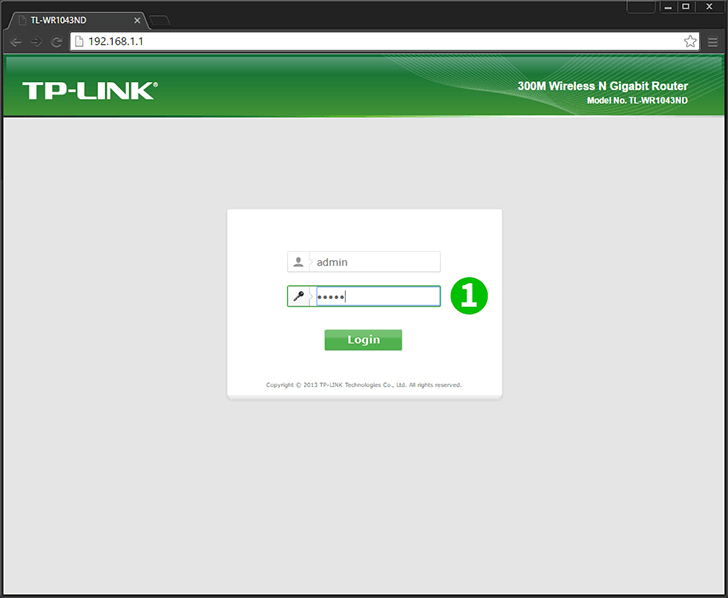 1 Log into your router with your username and password (default IP: 192.168.0.1 - default username/password: admin)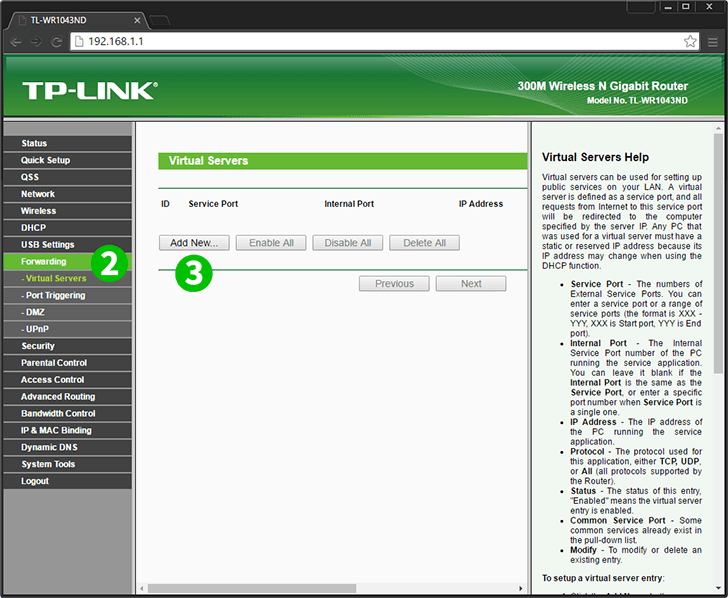 2 Click on "Forwarding" and "Virtual Servers" in the main menu on the left
3 Click on the "Add New" button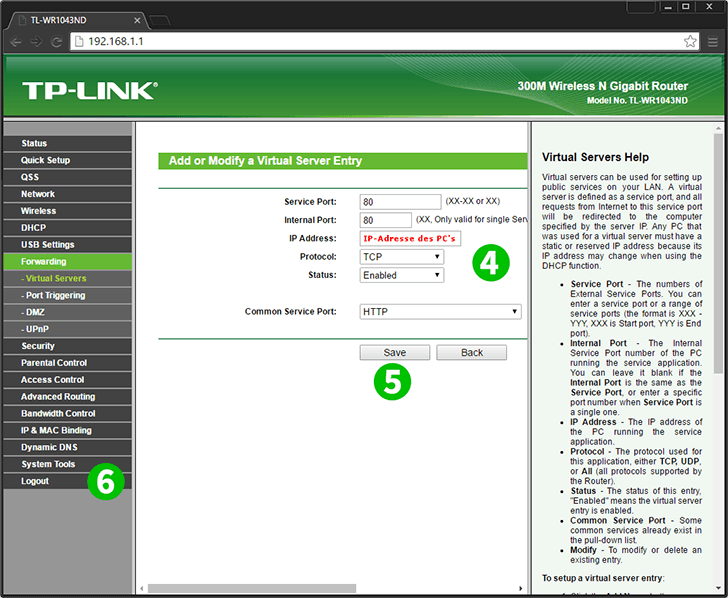 4 Select "HTTP" as "Common Service port" and enter the (preferably static) IP of the computer cFos Personal Net is running on in the "IP Address" field
5 Click on the "Save" button
6 Log out of your router by clicking on "Logout" in the main menu on the left
Port forwarding is now configured for your computer!