Suggesting a program and its executable file for Traffic Shaping prioritization
We are looking for users who'd be interested in sending us their standard Traffic Shaping priority settings for programs not already included in our Traffic Shaping Prio List.
This is how you do it: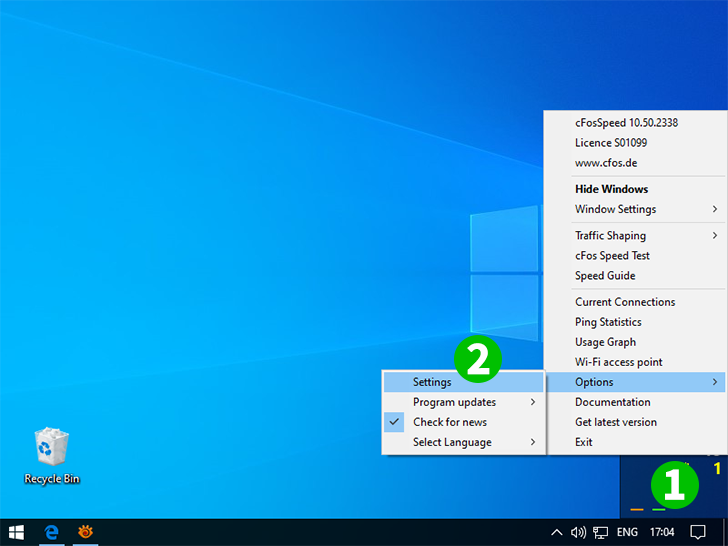 1 Right click on the cFosSpeed status window
2 Select "Options -> Settings"
3 Click on "Programs"
4 Click on "Add program"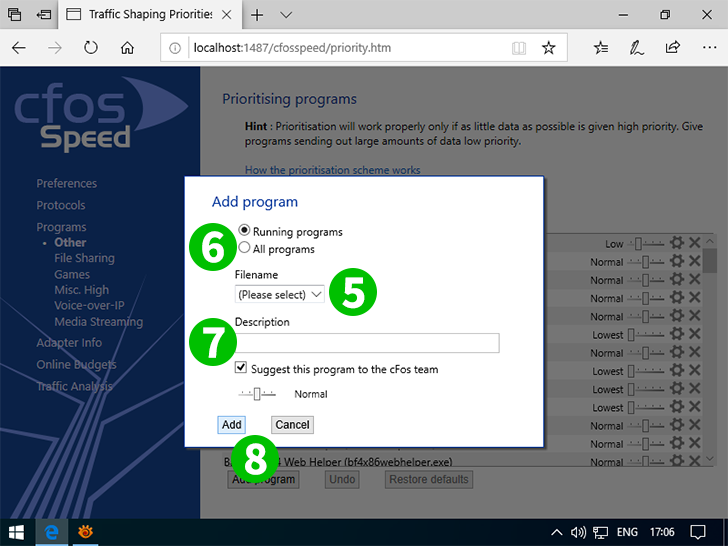 5 Select the program from the selection box
6 If the program isn't currently active, click the "All programs" radio button and select the program from the extended list
7 Add a description of the program
8 Click on "Add"
Traffic Shaping Priority List
cFos/cFosSpeed can prioritize the traffic of individual programs. This list contains programs, already prioritized by cFos/cFosSpeed.

Games
/files/lists/games-inc.htm
Other
/files/lists/other-inc.htm
Voice over IP (VoIP)
/files/lists/voice-over-ip-inc.htm
/files/lists/multimedia-inc.htm
Filesharing (P2P)
/files/lists/p2p-inc.htm
Misc
/files/lists/misc_high-inc.htm